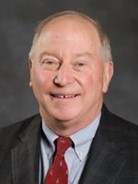 Dr Malcolm Berry is one of those unique individuals that excels working at the interface between organic synthesis and commercial operations. He is a recognized leader in the development and commercialization of API processes, particularly in advanced manufacturing and continuous production platforms. With respect to his expertise in continuous processing methodologies, his fundamental understanding of the principals of reaction engineering allows him to effectively implement complex, multi-step chemistry in flow, as demonstrated in his masterful work on the fluticasone process for GSK. Malcolm also has a keen eye for new equipment applications that can be employed in a wide range of unit operations for continuous applications; a very important aspect of flow chemistry where there is a significant unmet need.
I have known Malcolm for several years and consider him a tremendous asset to our efforts at the Medicines for All Institute (M4All) as well as the Chemical Life Science Engineering Department (CLSE) at Virginia Commonwealth University (VCU) and in this role, he serves as an Affiliate Faculty Member of the CLSE Department. Prior to joining the faculty at VCU, I served as the Executive Director of North American Process Development at Boehringer Ingelheim Pharmaceuticals and in my current role as department chair, I have focused on preparing our students for the challenges of the real world. Malcolm has been an extremely valuable resource in the advancement of student engagement as well as in our efforts to increase access to essential medicines around the world.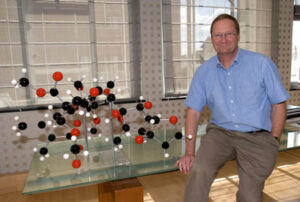 I have known Dr Malcolm Berry since his days as a PhD student at Imperial College, London.  I have also followed his highly successful career at GSK and have been impressed by his enormous contribution to the company over many years and particularly his recent achievements in continuous processing, manufacturing and flow chemistry.
Malcolm has mastered the art of collaboration across very wide disciplines.  He has made a tremendous impact and has helped to drive a world leading program in the area.  His experience in facing the number of challenges in continuous manufacturing and in global registration place him at the forefront of this new technology.  They, as a team in GSK, have changed the world for the better.
The new knowledge is poised to impact widely particularly in developing a more sustainable agenda for the industry.
As an academic, I have collaborated with Malcolm Berry over a number of years and know him to be a direct, challenging and passionate scientist.  His commitment and overall depth of knowledge is inspirational and brings real value to our joint projects.  It is not surprising therefore he is much sought after as a speaker at major international events.
His unique skill set will serve him well into the future.
Professor Steven V. Ley
University of Cambridge
I have known Malcolm personally as a very experienced process chemist with strong vision and belief in continuous manufacturing. He challenges the norm (batch chemistry) and thinks out-of-the-box in developing flow chemistry. In GSK, his experience and knowledge of flow chemistry has helped improve the process development of batch chemistry as well; the positive competition between flow and batch chemistry development helped to bring out the best potential of process development. He also promotes and contributes to the capability building of flow chemistry across chemists and chemical engineers, in both R&D and Manufacturing spaces.
Malcolm has gained valuable experience in the industrialisation of continuous processing technology through GSK's cFP project. He worked with diverse cross-functional teams in R&D and Manufacturing to share and align expectations of continuous processing with global regulators.  He also worked closely with me to establish the business case for industrialisation of the first continuous manufacturing process for a commercial API in GSK.
In my view, Malcolm has played an important role to lead the realisation of this ground-breaking technology project across the respiratory supply chain. He had to manage highly complex change management across multiple drug product dose forms and sites, and to help address the technical risks by establishing work packages with various dose form owners.